Hello.
I have a question about a version of KNIME Analytics Platform.
I have used KNIME Analytics Platform 4.5.2 version.
I uploaded a workflow to KNIME Server and I tried to open the workflow by using "as new Job on Server".
But an error is occurred.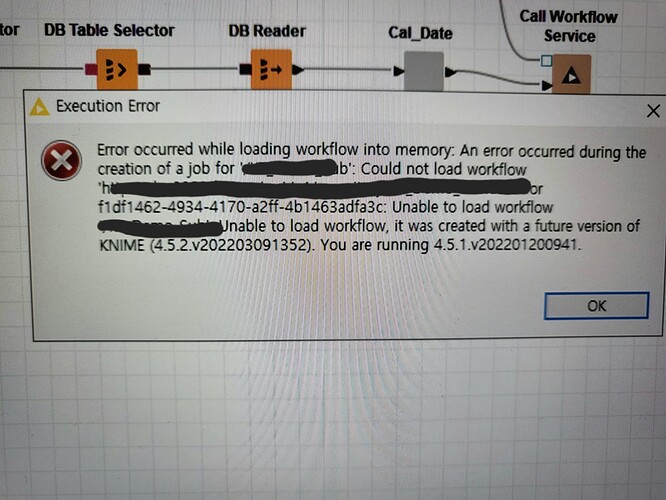 But I don't know where the informations of 4.5.1 version remain…
I would appreciate it if someone help me.
Thanks,
hhkin