I am looking to use a flow variable to determine the type of filtering performed in a Row Filter node. The variable should select the radio button on the left here: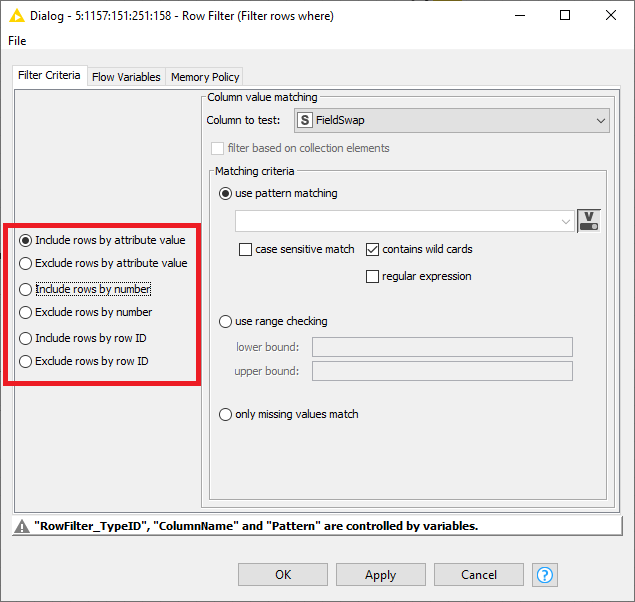 The variable for this is "RowFilter_TypeID" of type string: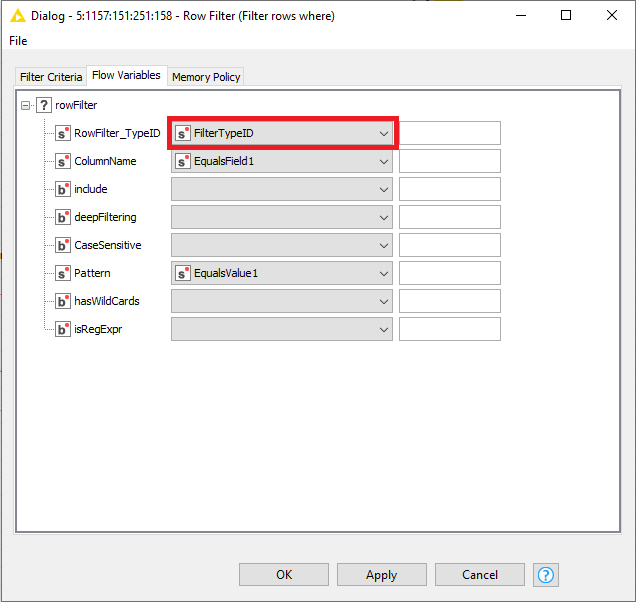 What are the accepted values for this variable? I want to select between option 1 (include rows by attribute value) and option 2 (exclude rows by attribute value) depending on the value of the flow variable "FilterTypeID" in my screenshots.
I am using v4.4.1 of KNIME.
Thanks,
Andrew