Hi Everyone,
What would be the best method to perform the operation on the capture below?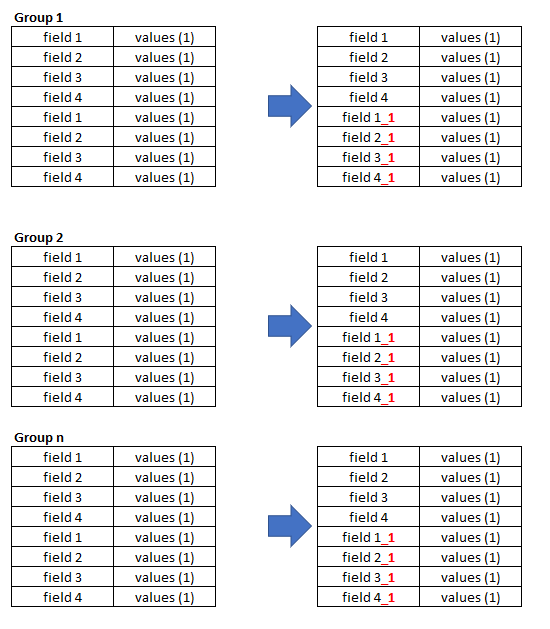 field_double_value.txt
(524 Bytes)
In my text file, there are several fields that have the same name, I would like to add an indicator when this field appears a second time.
example:
ipAddress (first occurrence)
ipAddress 'second occurrence) => ipAddress_1
Note that this procedure is to be adapted per group.
Thank you for your comments.