Hi everyone,
My expectation is a row of Business = "Mining" for each month of each column Country value in my dataset. As you can see from the picture, there is 1 row for every month in 2019 for Country1, but only for Februar and December in 2019 for Country2. It can be that for CountryX, only 1 row or different number of rows will be added, or might be that no rows will be added in (if there is already a row for every month).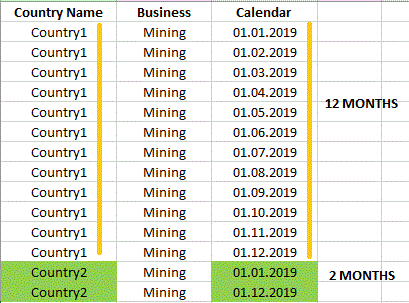 So does anyone have experience on this manipulation and know an useful node for this topic?
Thank you and hope you have a nice weekend!