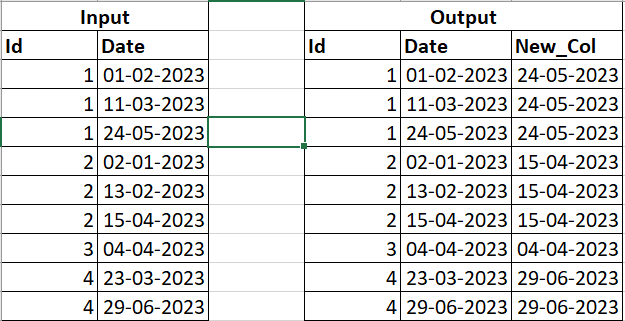 Can someone pls help me in this fast its urgent.
I have attached the input and the required output.
If there is repeating entries I wanted to take the latest date and populate in the new column against that particular ID.
If it is a single entry take the same date.