I have a dataset which receives 3 different row types but at differing speeds , 1 type approx every 0.1 second, the other 2 every second
I want to add the columns of the other 2 types to all the consecutive rows until the value changes. (it would in fact be better if I could add it to the PREVIOUS rows but I assume this is much harder.). The idea is that I can get ALL the data into 1 row so I can analyse and compare them. If one is able to do it on the previous rows, the MAXIMUM number of rows it would need to change each time would be 20.
To picture the scenario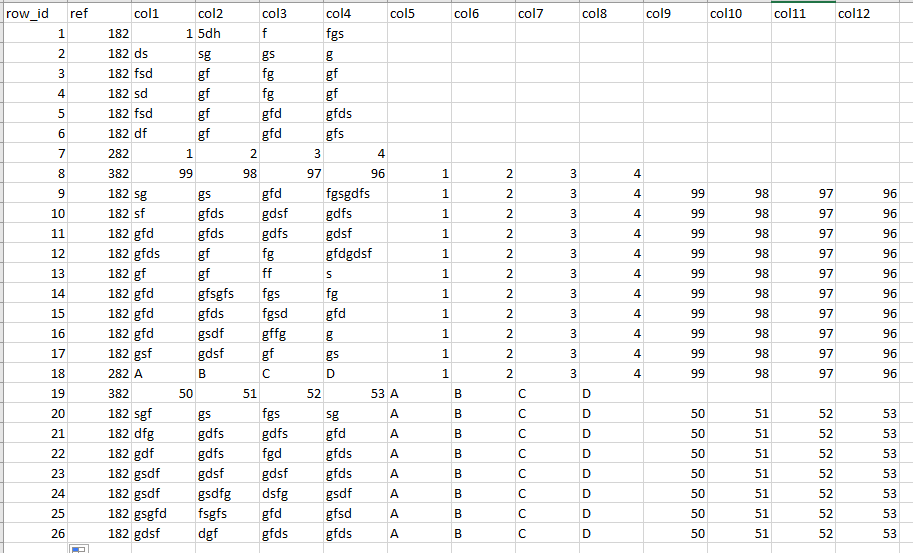 The 3 types can be distinguished by the ref column 182, 282 and 382
I want to add the 282 columns 1,2,3,4 to the 182 rows as columns 5,6,7,8 and the 382 columns to the 182 rows as columns 9,10,11 and 12.
I'm not worried about what is added to the 282 and 382 rows as once this has been done, I will delete these rows as they are no longer required.
Thanks