Hi
I am trying to create an auto flow variable for another set of nodes. I have attached the parts that I am concerned with. If I have a table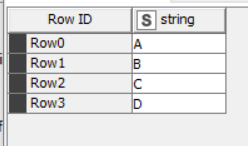 and I want to create flow variable like 'A','B','C','D' What is the best way to proceed?
In this example the table contains 4 Rows of string. How do go about If the next time the table contains only 2 rows or the 10 Rows of string. How do I fool proof this automation?
Regards
Pio
how_flow_varaible_auto.knwf (7.9 KB)