I have an operation that executes and produces the expected CSV when executed. When I add execution time (via Create Date & Time Range node) and merge with Cross-Join, I get an unexpected CSV (basically, values multiply).
All I want to do is add the column of the fixed date and time for every row that exists in the original table.
Here is the unmerged workflow thus far: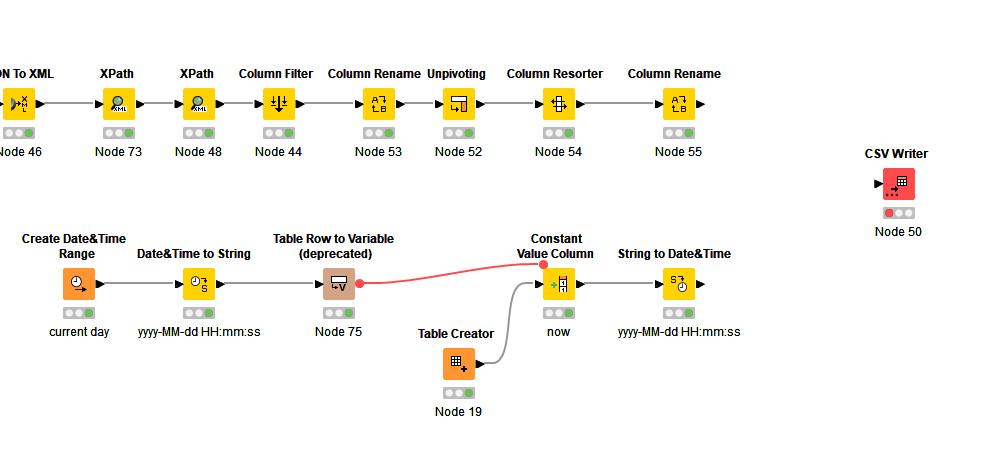 Should I be using Joiner instead? Not sure how to configure that to do it without needing to specify input columns - as that is not the criteria.