Hi,
I am getting following error when configuring Binary Objects to Files node:
ERROR Binary Objects to Files 6:0:0:3890 Configure failed (NoClassDefFoundError): org/knime/filehandling/core/data/location/cell/SimpleFSLocationCellFactory

Screen shots: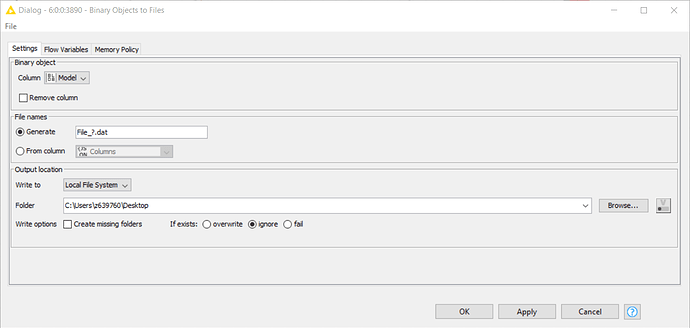 The input table contains one column with binary object (Model). I havetried different folder options such as Temp folder, Mountpoint relative, Workflow relative, Local file system.
Could someone please help me to fix this problem?
Regards,
Nithin