Hello,
When using the Boosting Predictor Start Loop I tried to connect a table which has some PMML Models included. When trying to connect the nodes, the error log will show me that there is no double value available (whilst there is).
The Node configuration will complain about no PortValue available. Which is propably the cause.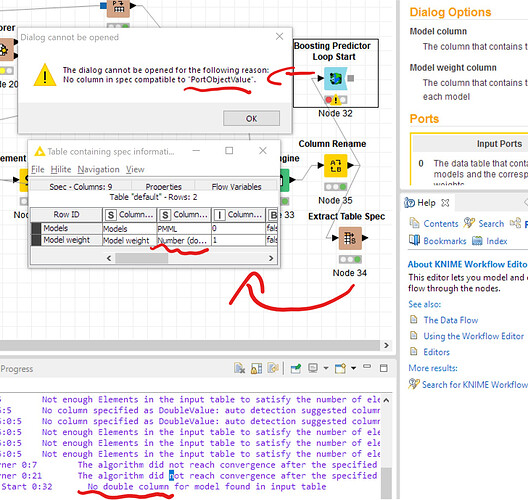 Given that: Why the Loop does not support PMML values, which are in fact models?
And where to find the Source for these Nodes?