Hi,
while working on an approach to efficiently and quickly, regardless of the size of a data set, inject column types, I converted sample data to strings.
While doing so I happen to notice the Date&Time to String – KNIME Hub Node seems to struggle to convert the Column Type "Date and Time" to a string as the column is not recognized as a valid input type.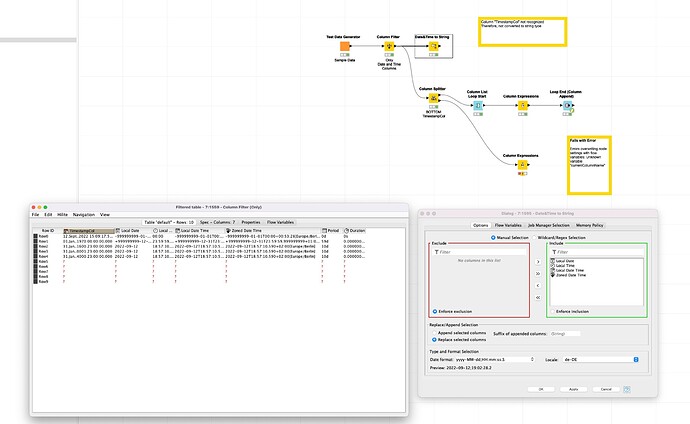 In addition, the https://hub.knime.com/knime/extensions/org.knime.features.expressions/latest/org.knime.expressions.base.node.formulas.FormulasNodeFactory Node fails with the error
Errors overwriting node settings with flow variables: Unknown variable "currentColumnName"

Here is the workflow showing the issue:
Best
Mike