Hi,
I am extracting a string via GroupBy and convert that single row to a variable. Occasionally the variable is reported by the Java Edit Variable as "missing" but it's present by 150 %.
The in occasionally "inaccessible" variable causes a CSV file to not been read and data not being saved.
BUT, I noticed that, by adding console logs, the node getting executed twice. First throwing the "missing" error, and the second time working as expected. I stopped execution right upon the error was thrown and only two files were processed. But the added log entires are present three times.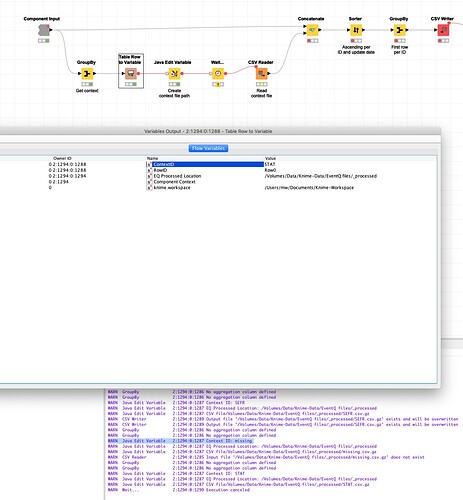 Could this be caused by the component the nodes are enclosed in?
Thanks
Mike