Dear Knimers,
I would like to report a possible bug in the way images are displayed in a table. It seems that if the first row of an image column contains an empty cell, images in subsequent rows are not displayed properly.
Example: when the first row is a normal image it works as intended: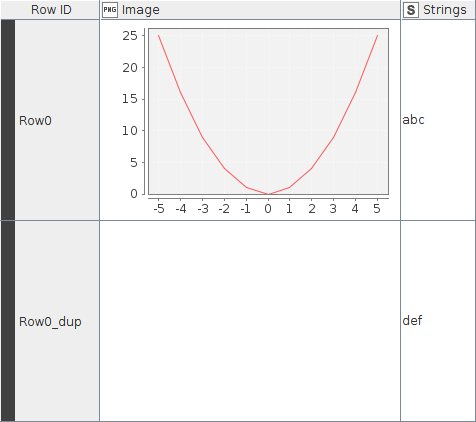 …but when the first row has an empty cell, the image in the second row is shown as a tiny thumbnail:

I have attached a workflow that reproduces the bug. I am working in Knime 3.7.1 in Xubuntu 18.04.
Best
Aswin
KNIME_project123.zip (66.8 KB)