Hi there @mw ,
don't think it is struggling. Not sure what happens in your case but I get this message when file that URL points to is not there anymore.
Br,
Ivan
Hi @ipazin,
I copied in the URL present in the variable and it worked. It worked also with URL type "file:[PATH]" ans well as just the path when not driven by a variable. Will try to provide an example workflow. maybe Murphys Law strikes then in that very same moment …
Cheers
Mike
Hi @ipazin,
I can still reproduce the issue with Knime 4.1. have created a workflow to enable testing on other OS.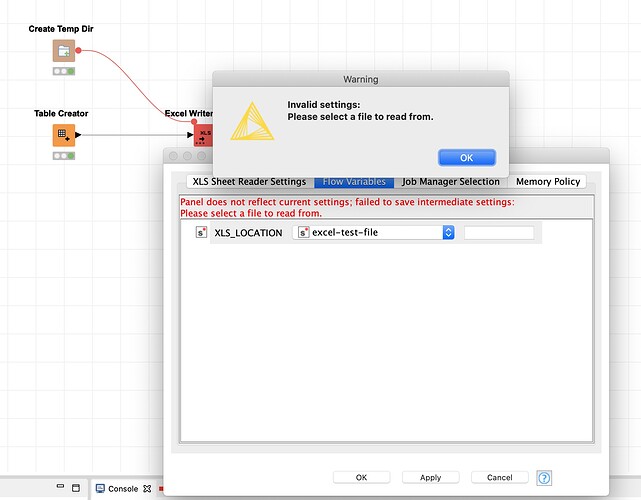 Merry Xmas
Mike
Hi there @mw,
add some dummy name/string for file. Then a value from flow variable can be used. Some configuration options can't be left empty.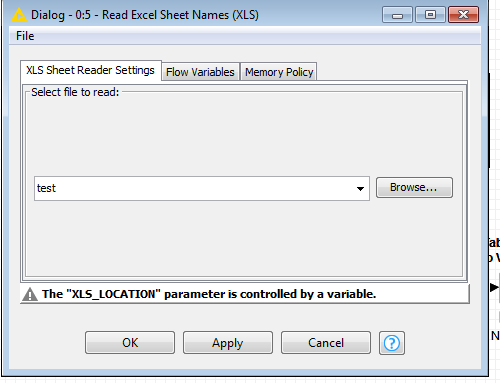 Br,
Ivan
This topic was automatically closed 182 days after the last reply. New replies are no longer allowed.