Hi!
I need your help again.
I want to run workflows in a specific order.
It is important that the workflow must always be completed before the next one starts.
So I want to have a workflow that manages just that.
The workflows are on the KNIME server.
I know that probably the "Call Remote Workflow" node is probably correct to call the workflows.
And probably need to set this node in series per called workflow.
But how do I proceed before and after that series?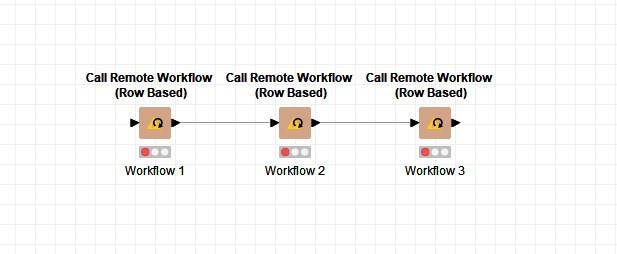 Thanks in advance and thanks!
BR
Andre