Hallo!
I've updated my Knime Version from 4.7 to 5.0
I want to install Geospatial Analytics Extension for KNIME by drag & drop method.
the first display after I drag & drop, then I click Yes

And I click Yes again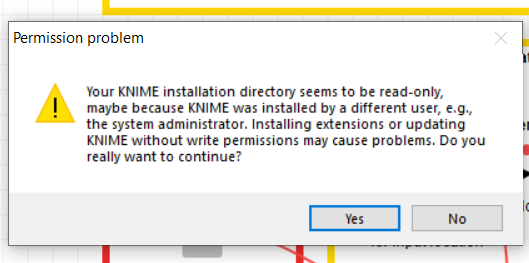 and then, I get this Error Message.

what should I do to solve this problem?
Best regards,
Veni