Hi,
I has some issue about cell splitter node. I have setting delimiter is comma and not check \ to wildcard
see below figure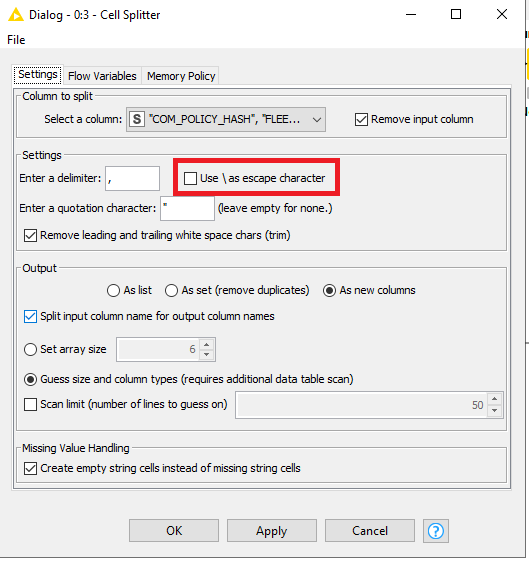 But I found the output is


and I has checked back to source of data, I found is


A data is \ , Normally, KNIME should be show data is \ in this spitted column, right? or
I has change the setting to check \ is especially character after this column is not spitted.
so How should I do to fix this issue and prevent it ? ( I should have not data backslash \ right ?)