I am connecting to a Postgres database and in the table, there is a column called month_timestamp, created simply DATE_TRUNC('month', date) without timezone.
However, KNIME recognizes this field as TIMESTAMP_WITH_ZONE.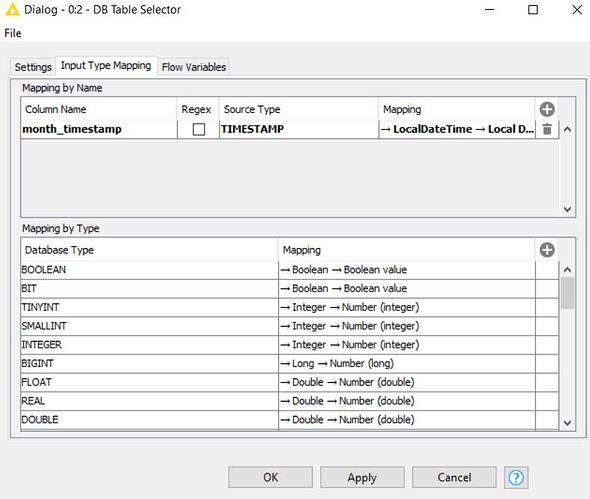 To change this, I wanted to configure Input Type Mapping in DB Table Selector as attached above, however, the column type is still Zoned Date Time.
Lastly, the field values should be like this for March 2020: 01/03/2020 00:00:00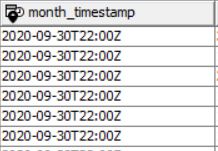 As you can see, it's way different in Knime. How can I resolve this issue?