Hello,
I am pretty new to KNIME and I am searching for a proper workflow regarding the following requirements:
In the Excel file below there are two columns "Material" and "Serial Number". I would like to search within the rows of the same Material (e.g. row 2-21) and compare the single Serial Numbers in the second column by similarity.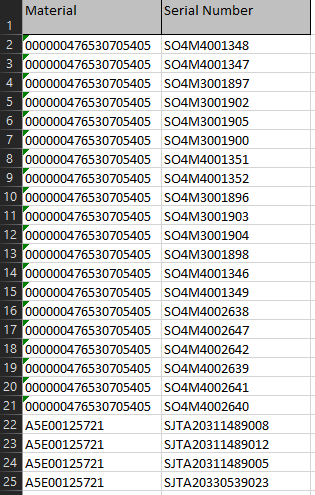 For instance each Serial Number of the first Material contains "SO4M" as prefix, followed by a seven-digit number.
I want this similarity to be copied to the next column.
Thank your very much in advance!
Check_Similarity.xlsx (11.3 KB)