I'm getting the dreaded "Color mapping does not match possible values" error with the 'Color Manager' node.
The issue occurs when I have my workflow recompute; it creates a new list of nominal values, different from what the previous execution produced. So I understand why it's throwing the error. (See attached images; cap1 shows how setting in the initial metanode, when subsequently changed, lead to an error in the 'color manager' node, contained in a typical metanode titled 'assign unique…', cap2.)
I've tried to resolve this using the 'domain calculator' node, using advice from an earlier forum post, to no avail.
What am I missing?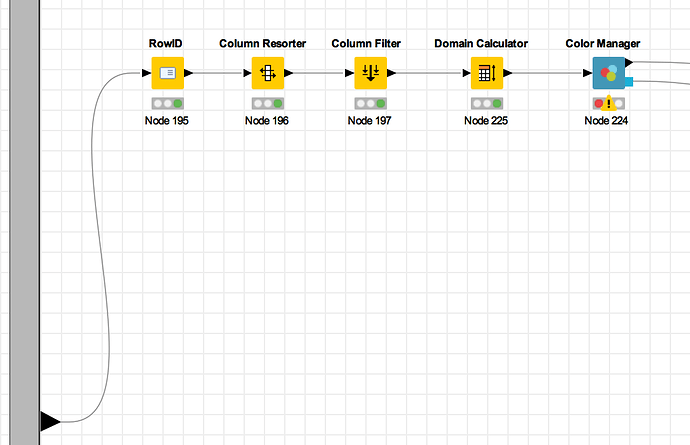 I'm attaching an abbreviated workflow that exemplifies the failure scenario; altering the length of the list via the rule-based row filter node causes the downstream failure in the color manager node in this case; can anyone exemplify the solution that allows the color manager node to work properly, regardless of any upstream filtering of the list?color_manager_prob_fix.knwf (19.6 KB)