Hi all,
while working with the Column Expression Node I struggle a lot, maybe because of the lack of documentation, to dynamically define the column type (i.e. string, int etc.). I overwrite via a flow variable expressions > element 0 > outputType > cell-class but to no avail.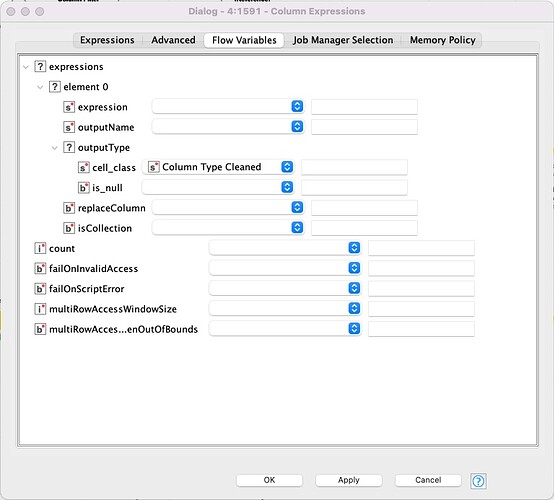 I tried with the:
exact type declaration like "Number (integer)" or "String"
an array index (starting at 0) like 12 for "Number (integer)" or 20 for "String"
a cleaned version or the type name like "number_integer" or "string"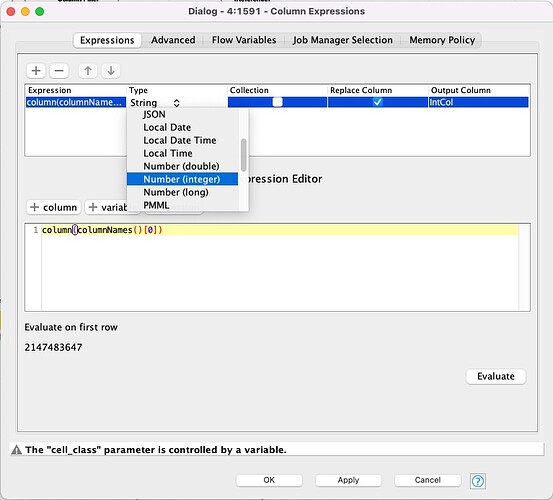 All to no avail. I then tried to locate the actual code of the node in GitHub or Bitbucket, to possibly derive the required values, but to no avail either. I hope anyone has an idea.
Many thanks in advance
Mike