Hi!
I searched, but I couldn't find the solution I wanted. As you can see, I want to delete or remove this characters:
"D:\KNIME_0347_Bitterfeld\DART\2016\034716TXW_" at the beginning of the field:

I have tried with the regexreplace function in String Manipulation, but nothing happens: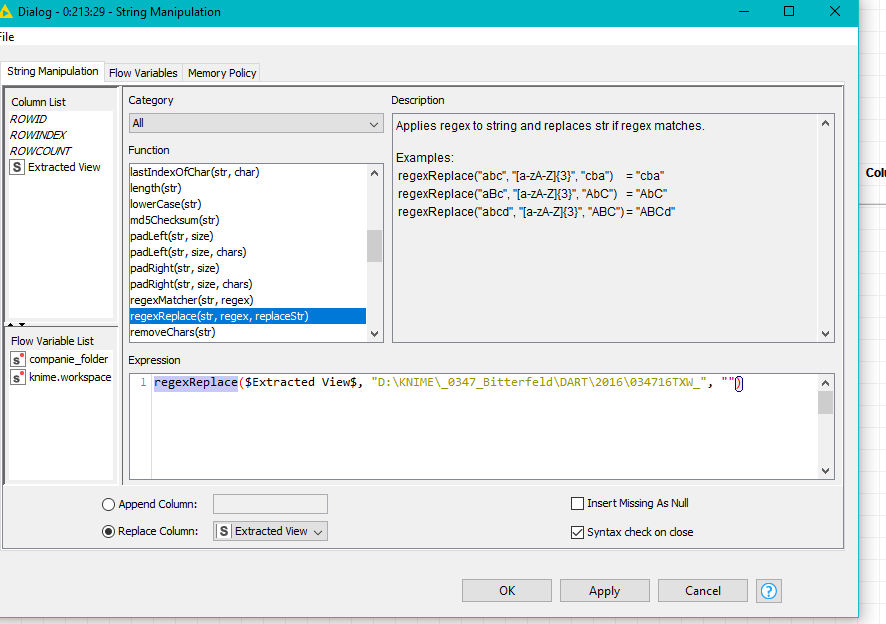 `
I'm new in Knime and I'm spending hours on this issue…
Do you have any suggestion?
Thanks for your help!
Robert