Hi , I am new to Knime and Ineed your help with my project…
I initially have a raw data like this :


then, i used category to number node to insert number value to each, like this :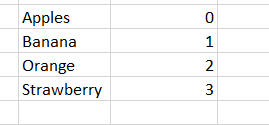 I want to combine it both so that I can continue the association mining process, this is my desired output :

How should i do it? May I ask, which node i should use? Thankyou so much !!!