Hello team,
Huge thanks to all the contributors here, you guys rock!
I have a workflow that outputs five xlsx files which have different data structures and column headers. However, I would like to combine all of it in one file (not sheets).
My aim is to create a new column header as a grouping variable for each file (for instance countries, A,B…E) and somehow combine all the datasets together. I have tried the concatenate node but it only takes 2 inputs and does not actually get the work done.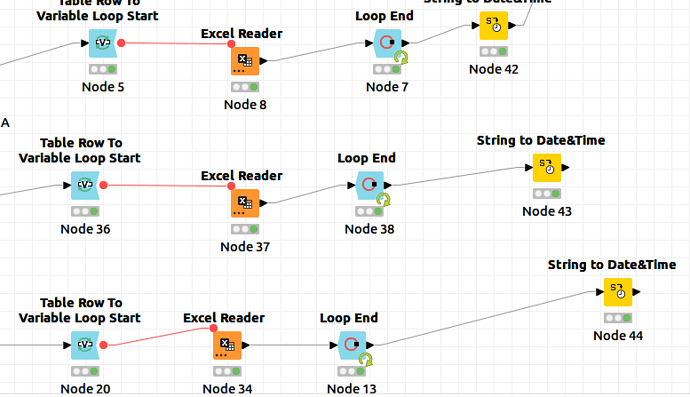 This is my current (three) workflows any inputs is highly appreciated. Thanks