Hello Knime Community, I'm dealing with the following issue:

That's the data I have, what I need to do is subtract the data from the column "Valor Mercado" having the date as a reference and create a new column with the result.
what I need to do is the equivalent to the following image from excel: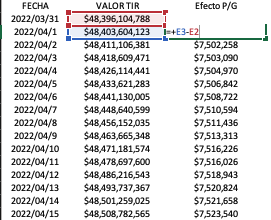 Hope I was clear enough.
Best Regards.