Good Day Knimers

I have an issue, where I need to compare data with next year (2022).
The formula as in here
if( year(date(date#( "Time Period",'MMM YYYY'),'YYYY/MM'))='$(vNextYear)' , "Consensus Selling Forecast (N-1)",'') as "NextYear N-1 Consensus Selling Forecast",
in which vNextYear = Year(Today()) + 1;
I have done in the following way:
Added Create Date&Time Range Node and wanted to cross join with my initial data. But, unfortunately, it did not go well, because my data 1 500 000 rows, and cross join had java heap space error and it took about one hour
I used Date&Time difference node, where I took difference between data (Time Period Column) and current execution date&time.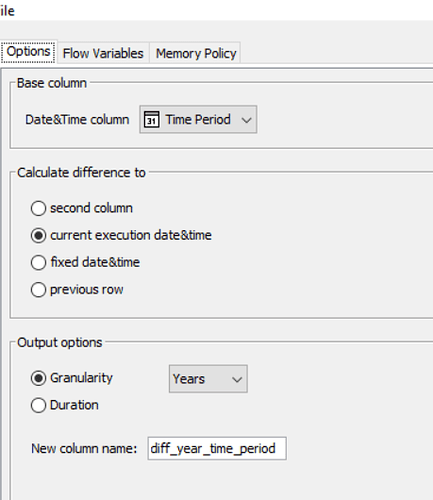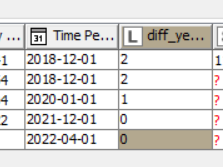 As a solution, wanted to write if statement. But as you can see here, for 2021 and 2022 it gives 0, I thought I will give us -1 and my statement will be

But the result did not give me right answer, because Date&Time difference (in Years) gives 0 for 2021 and 2022
For me personally, the best option will be adding current sys date to the date, but dont know how to add it (except cross join)
Do you have an idea how solve this issue?
Many thanks, Karlygash