Hello,
I need to perform a complex transformation of this data:
We have 3 column: ID of the person, Date, Result. It is data related to Covid Swabs test, with the ID of the person taking the test, the date and the result.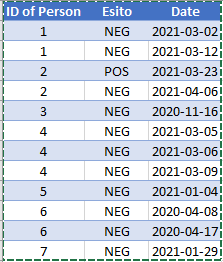 This Data should be transformed like this:


So to aggregate for each ID, and then perform calculations with dates and counts.
Could you help me please?
Best
Tiziano