Hi guys,
I don't know if I have a lump in my brain or the Concatenate node is not working as it should.
I wanted to create an intersection of records, but only get a union of the two table contents. Both tables shows the same entries.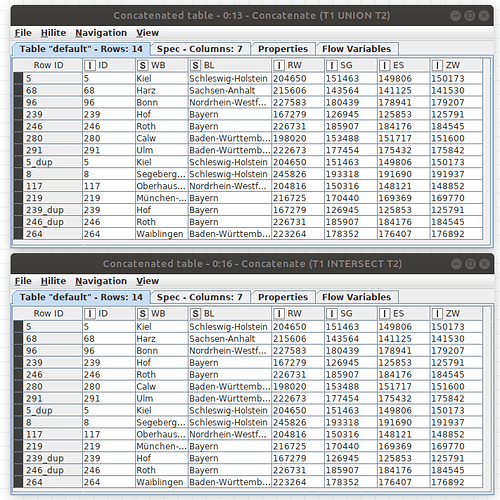 Could you please check if I am making a mistake or if the node is not working as desired?
The workflow was tested with KNIME Versions 3.6.1 (Sep. 2018), 3.7.2 (Apr. 2019) 4.0.2 (Oct. 2019) and 4.1.1 (Feb. 2020). OS Linux Ubuntu 18.04.4 LTS.
Thanks
Andrew
ConcatBugTest.knwf (12.9 KB)