Hi,
I am trying to configure the Spark Normalizer node using flow variables. I want to configure the Settings section using flow variable. From what I could understand from the Flow variables tab of this node, I can use a string to setup the Mode of normalization using a string variable. But the node gives me an error when I use a string variable containing the value "Min-Max Normalization" which is the first option in the Settings section as seen below:
What value does the Mode user input require in this node?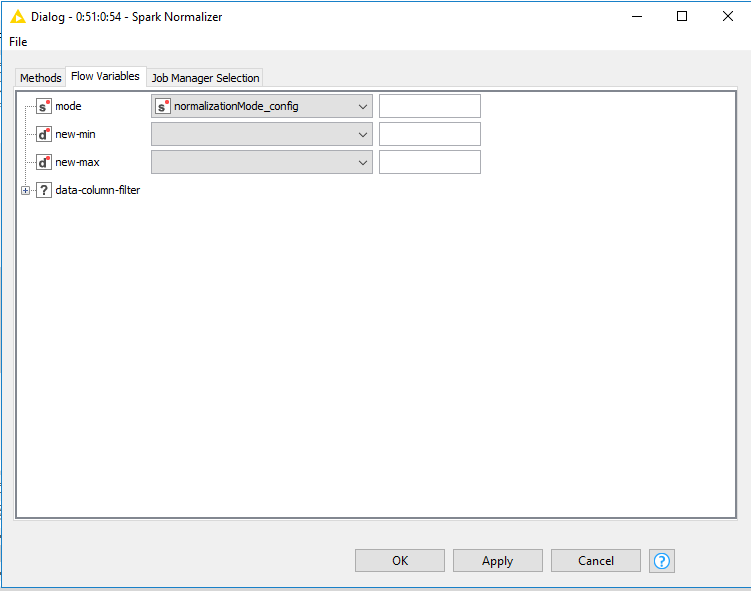 Couldn't find anything related to this in the Node description section for the Normalizer node.