Hi,
I'm trying to create a component by abstracting my workflow with the usage of variables.
However, controlling the GroupBy node with Variables fails.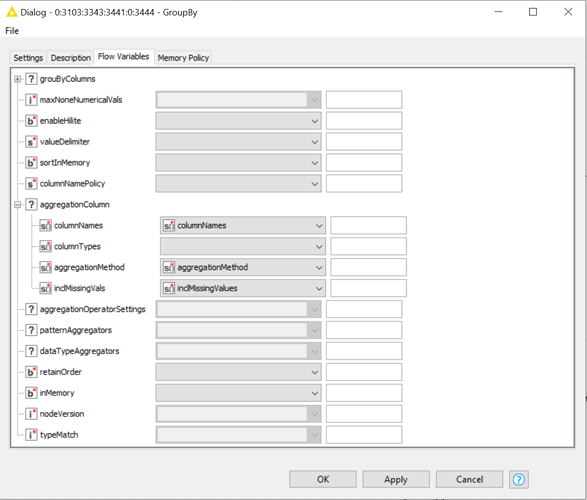 I want to unique concatenate the Column with the name 'Main Class', missing values aren't really important to me, I just added them as a list of variables, because I thought that's why the node is not working.
Why can't I execute my node? It tells me Index 0 out of bounds for length 0…