Hello Community,
I have a set of data that I want to create new columns in a repeated way.
for example,
column name: name_201203
values: 201203
column name: name_201206
values: 201206
Is there a way to create such a loop that creates all the columns needed?
Another way if possible to put a table that has the column names and values the then create them as the below table.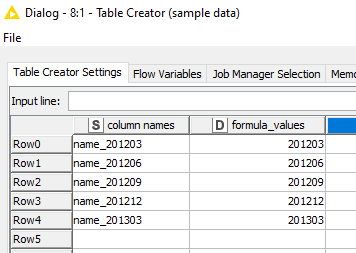 Thanks,