Hello, dear KNIME users
I have got salesforce account and now I have proper connection with SalesForce. I can read data from there using Salesforce Simple Query.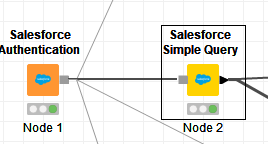 Now, my question is, how can I create new object in Salesforce and insert some into there ? Is it Possible to do such things in KNIME?
The purpose is to insert, delete and update data in Salesforce using KNIME
Thanks in advance!
Hope that you will help to solve this problem