Hi,
I am using Knime 4.3. I have multiple workflows that use a shared Credentials node to automatically pass my username and password. I have encountered an issue I am hoping there is a solution for.
This week, i needed to change my password for connection to an IBM DB2 database. So, i opened my shared node and changed my password and saved it. However, my workflows that use these shared credentials will not automatically read the new password unless i open each one and manually right click and click Update Link as shown in the screenshot below. If I do not do that, each one will give me a username/password invalid error.
All of my workflows are saved in reset form, so i expected them to pull in the new password when executed, but it requires me to actually update the link to the share nodes in each of my workflows
.
It seems to me that the entire purpose of these shared credentials nodes is to prevent having to open all of my workflows to fix each one every time i need to change my password.
Am i doing something wrong?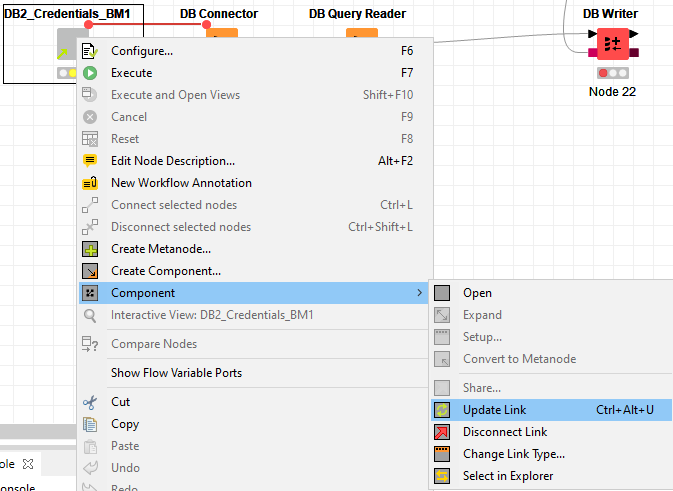 Thank you,