Hey Guys short Question. I have that Process which write my Data back into different DB Tables.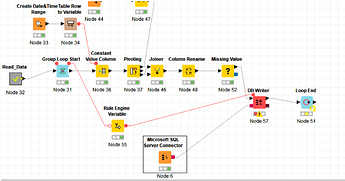 Everything's going well, too. But the DB Writer stops with that Error after the first loop.
"WARN DB Writer 0:57 Included column list contains invalid column(s)!"
Everything is well configured and it insert the Data correct if i execute the db writer and the loop manually.
Is this a bug??
Who can help me please ?
Best regards
Philipp