Hi,
I'm trying to save data from DB2 to Hive. The DB2 database is on a separate server from the Hadoop cluster. Here's the workflow that I used.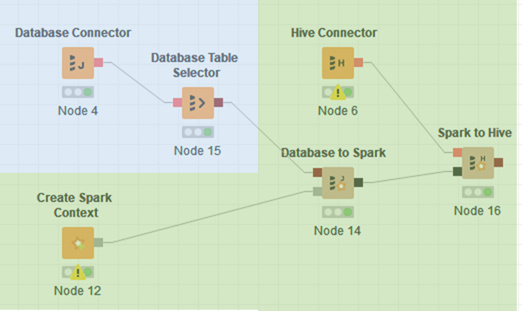 (Do correct me if I'm wrong) This workflow seems to suggest the notion that the parts of the job that is sent to the Spark Job Server is the green shaded part of the workflow. While the blue shaded part of the workflow are those which are executed locally.
Is there any way to have the blue shaded part executed on the Hadoop cluster as well?
Thanks in advance