Let's discuss the case of having these data below: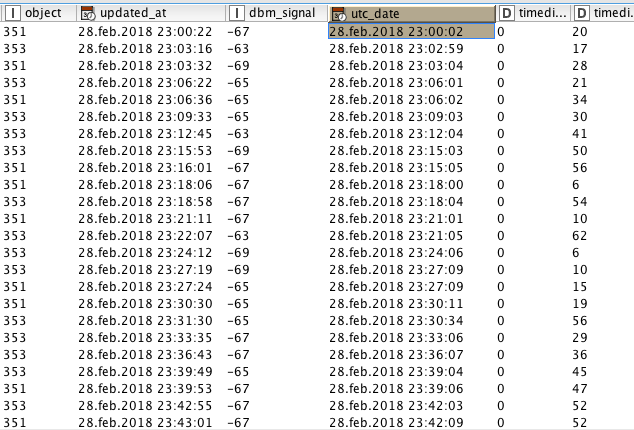 As you can see we have updated_at and utc_date columns.
In the second and in the third row we have a range overlap:
2018-02-28T23:02:59 -> 2018-02-28T23:03:16
2018-02-28T23:03:04 -> 2018-02-28T23:03:32
The ending date ends after the start of the utc_date on the second line.
Which is the best practice for handle this sort of date range overlap if I want for example to avoid the overlap?
Please someone that can provide me a multi-ways solution:
one for remove it the overlapping case

one for handle it without removing the row
Thanks in advance.