Is the 'DL4J feedforward learner (Regression)' node capable of receiving/using variables as onehot encoded variables to train and test on a continuously distributed target variable?
I can successfully use onehot-encoded variables (as integer columns) to train a model using the 'Mining:Linear/Polynomial Regression:Linear Regression Learner' node.
The same data matrix appears to process normally through the DL4J regression learner node, but the subsequent predictions are all singular.
By way of example, I'm attaching a workflow that uses simulated data whereby DNA base = A at two independent base positions has an additive effect on the 'Value' column (see data figure). You can get a logical result from the typical linear regression learner module of the workflow, but not the deep learning module.
Any insights appreciated.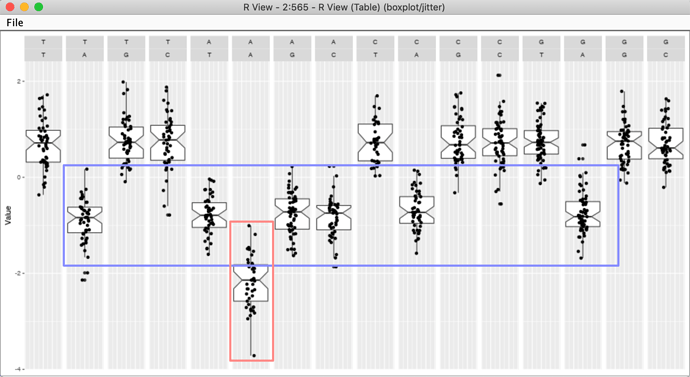 base_demo_two_bases_DL_v0.1.knwf (47.2 KB)