Hi everyone,
One of our customer needs an urgent interface. This interface should contain Generic JavaScript View node to ensure data selection dynamically. Let me summarize the flow;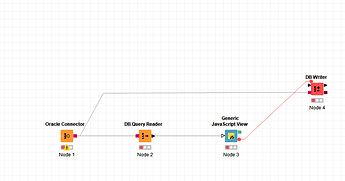 The corresponding data in excel reader node feeds Generic JavaScript View Node. The data coming from DB Query Reader shown below;
My goal is to develop an interface by using this form of data. The planned interface has two parts. The first part is asking the customer to add a new line or set the status as passive like shown below;

In the second part, when a customer choose adding a new line, the interface should look like this;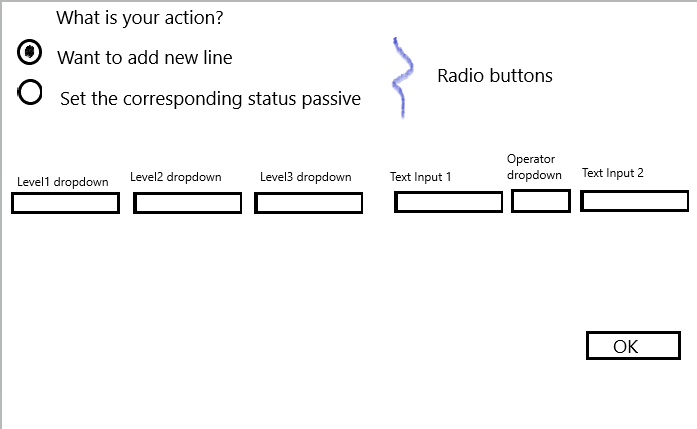 In the image shown above, dropdown menus should be filtered according to the change of the previous one consecutively. (Note: As the data dynamic, we can' t define a static list for each dropdown). Text Input 1, Operator Dropdown (contains sql operators like <,NOT IN, LIKE vs.), Text Input 2 are created SQL Syntax column in the given excel. For example; a customer writes column1 for text input 1 and select a desired operator (let <) for operator dropdown and writes "5" for text input 2.
Having filled these parts and click OK button bottom right, filled data should be added the table like below;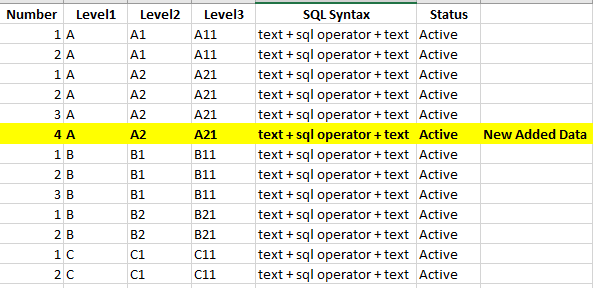 The filled data can be stored as flow variables. With these flow variables, db writer node can be feeded these datas and the corresponding data can be inserted the data table.
When a customer select a "set the corresponding status passive" selection, the actual table should be opened and the user should be able to set the status passive when a user selects a row on the table and presses the OK button.
So, please can anyone help me? These processes can be easy for someone who knows javascript, but I don' t know anything about JS.
Thanks in advance,
Best,