Hello,
Any help on setting up a dynamic filter is appreciated. I think I am trying to make things harder than necessary due to my limited knowledge of KNIME.
Current data setup is in image below and Excel.
My objective is the filter the data to the previous fiscal month only. Oct = Fiscal 01, Nov = Fiscal 02 etc. In March, I want Fiscal February which is Fiscal Period 05. In April I will retrieve Fiscal Period for calendar month March which is Fiscal 06.
I am deploying to KNIME Server and wish to not manipulate the workflow monthly.
Thank you for any help.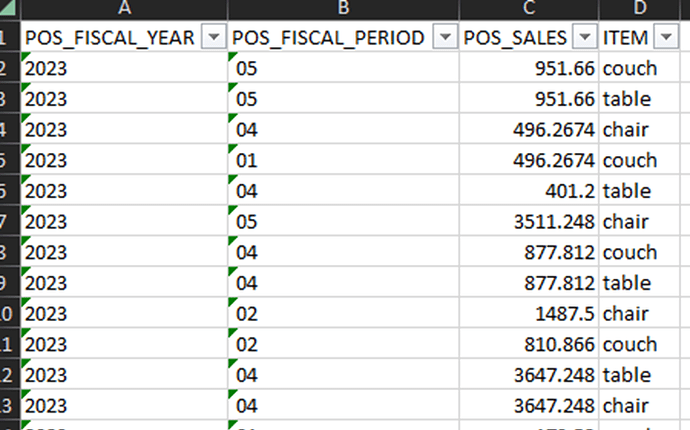 Dynamic Filter Question.xlsx (2.3 MB)