Greetings,
Requesting help with an issues with R nodes in Open Source BI Tool KNIME. I want to dyanamically change my URL at runtimw for which i did string manipulations in R and it worked, Script is as below:
x <- 'https://news.google.com/search?q='
var <- 'NREGA'
z <- '&hl=en-IN&gl=IN&ceid=IN%3Aen'
url <- paste0(x, var,z, collapse = '')
url
Now i want to change this variable(VAR) dynamically and this value will be inputed through a knime node, which in my case is table creator node. I will be putting different value in Table creator so that those can be accessed in R Snippet through 'knime.in' . and same can be used to manipulate string in order to get R which then can be used to search Browser and get the result.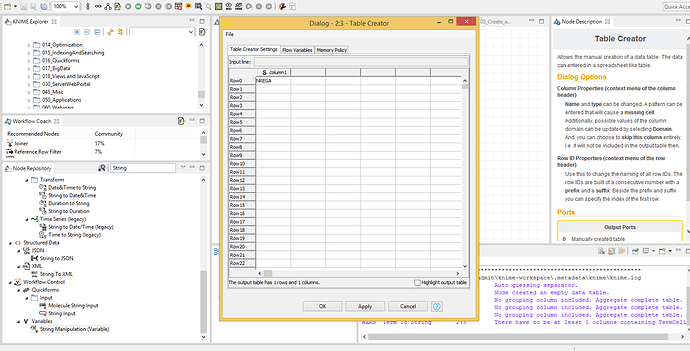 Configuration that i tried in R Snippet is as followed in the image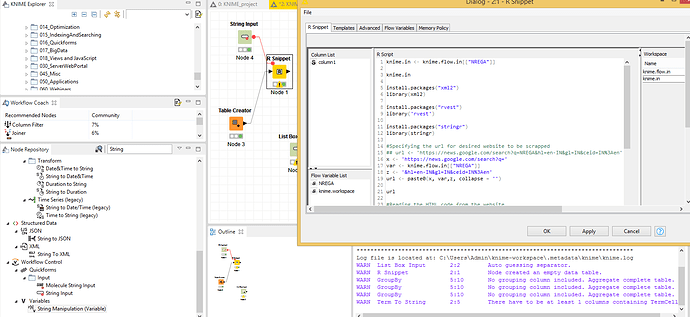 Hope this helps to understand the issue that am facing…
Any other node that can help to get the which can help to get the value of var from a knime node…
Regards
AJ