Hi Community,
I have a workflow which produces 10 different tables as results.
I wish to write these 10 tables into excel where each table will be a separate sheet.
However, sometimes I do not with to export all 10 of the report. I wish to have a choice on what report I write to excel. maybe I want 1 4 5 6 th report.
Here is the configuration list where we can select based on our choices:

here is my current setup: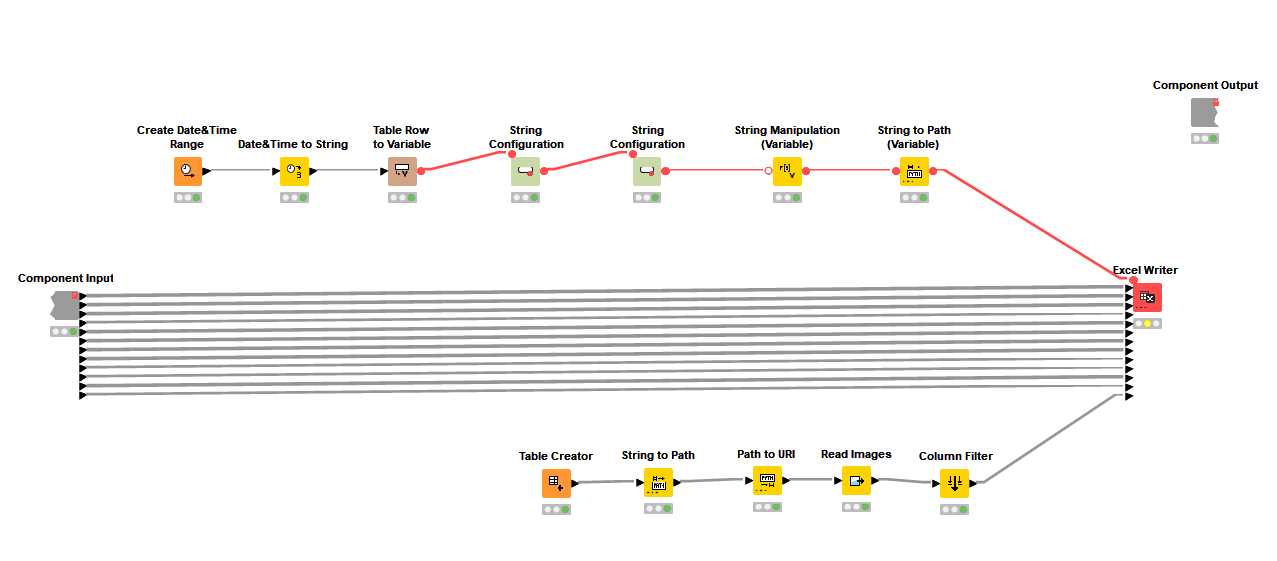 each line represent a report and will be exported as a sheet in excel.
But I want an option to not export certain tables… and user can do this by selecting on the component configuration.
I tried to use python script and export as excel but the bundled python is giving me error saying xlsxwriter can not be found.
Ideally I wish to use python script to loop through and export choosen datatables as needed.
Please let me know if you had done similar before.
Regards,