Dear Community,
I am submitting this here in the forum - i believe this is an issue (rather than a feature), but please help me if this behavior can be overcame anyhow, as many times it causes headache.
The issue can be more easily explained by images:
Very simplified workflow: 3 metanodes. In this example, the first one holds all the parameters loading, and there are 2 distinct data loaders.

==>> As 1st screenshot shows, the data1 loading is running, the data 2 is not. As the 2nd screenshot shows, the data2 parameters are loaded (nodes green).
At this point, when we try to reset the data2 parameters, it is not possible, even though there is nothing running connected to this branch.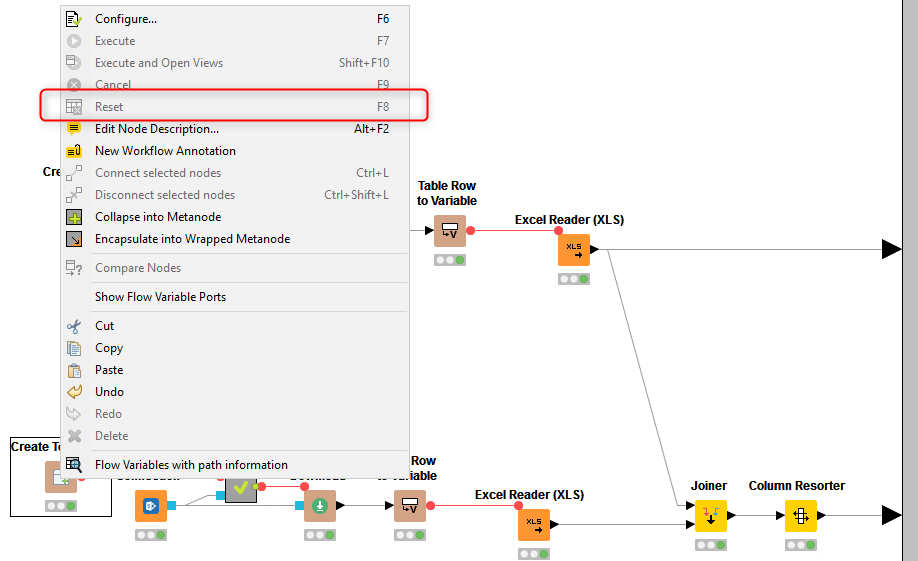 It is obvious why former nodes connected to actively running nodes cannot be reset, but it is not the case here, still many operations are blocked.
Does anyone happen to know how to fix this?
I assume this is connected to metanodes - inactive branches are seemingly active for the underlying engine handling the resettable/non-resettable properties of nodes. Restructuring all similar cases in all our solutions from metanodes to expanded many-many nodes is not really an option unfortunately, and also logically would not make sense (hence metanodes are used).
Thanks for the help!