Hi everyone, I am trying to use the Distance Matrix Calculate node but for some reason (today) it started to fail saying that:
ERROR Distance Matrix Calculate 0:1128:1135:103:8 Execute failed: java.lang.IllegalArgumentException: Cell in row "Row865326" is missing.
I do not know what happened because I used that node yesterday in the current workflow [workflow A]. Is relevant to mention that I have a similar workflow [workflow B] with slight modifications compared to the A, but I can compute the distance matrix in workflow B.
.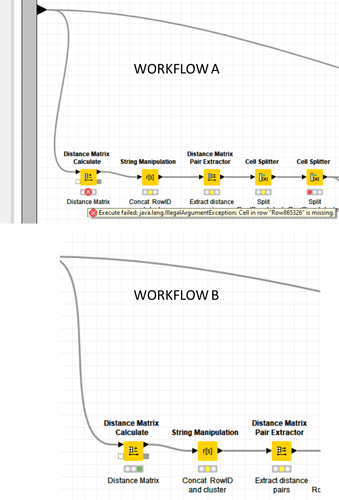 I am attaching the specific bit that is not working, in that specific Workflow [workflow A]
*Silhouette.knwf (29.7 KB)
*
Any help will be appreciated as I have a deadline.