Dear KNIME community,
On the example:

The script is not executing, but only hanging. It is in the DL Python Netword Creator node.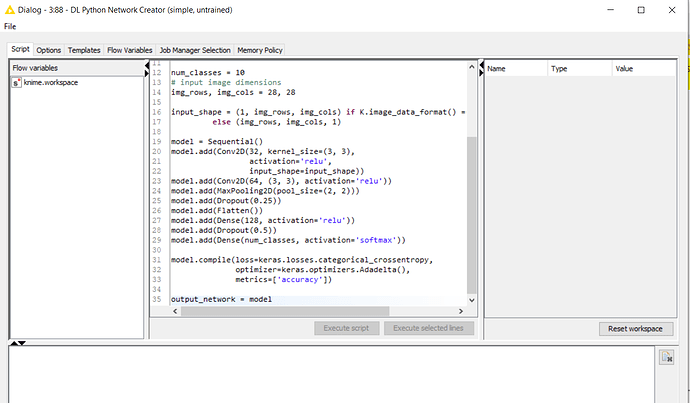 You will notice if you go into it that even the 'execute scripts' button is grayed out. When you run it, it goes in some sort of an infinite loop.
Thanks a lot for any help!
Leon