Hello Knime community!
My workflow component reads in ECG data from files using a spefiic python library into a list of arrays. 1 file = 1 array.
Every node works perfectly as intended, as long as I don't try to read more files than a certain breakpoint.
The valid rows Python script is the main reader, the consistency check is basicly irrelevant, identical outcomes with any python script with these inputs.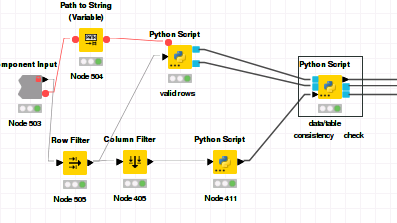 My problem appears after I read in too much data, make a pickled object from it and give it to another python script as input.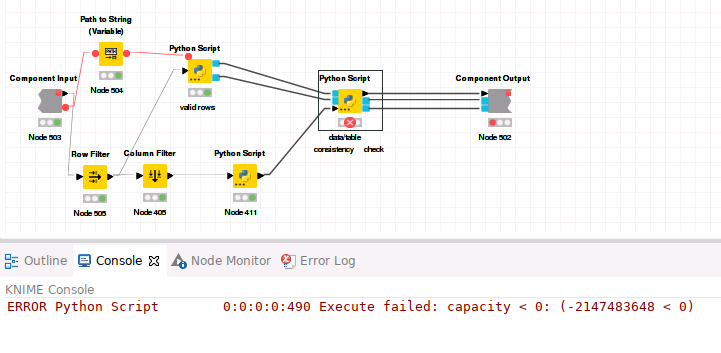 I already increased the Java Heap Space to 8g after I got errors about that.
The pickled object gets created without a problem and I can even even check the port for data;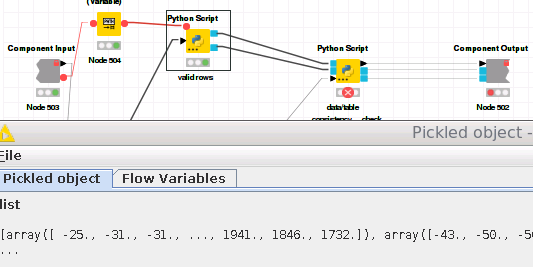 but any python script, even something like output_object1 = input_object1 throws capacity error.
My guess would be that the python scripts pass pickled objects to each other as strings and that string is longer than 1 int.
Has anyone ever encountered this error?
What are my options?
Thank you in advance!