Hi,
today, like always, i have reset the node "Google BigQuery Connector" in order to refresh the workflow but this error has appeared and I don't know how to solve the problem or what it's due to.
Has anyone ever had this type of problem?
See attached screen: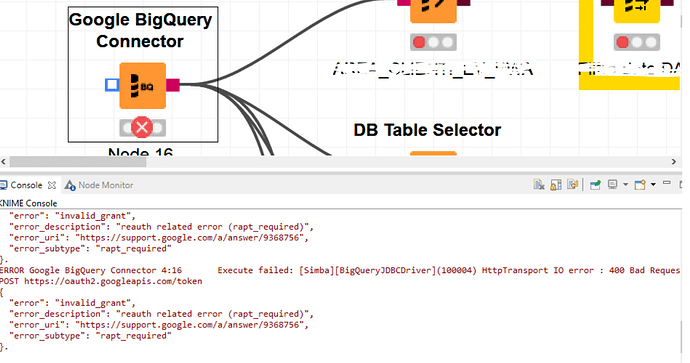 thank you,
Regards.