Hello,
We created a workflow that has been running perfectly as a job on our KNIME server during weeks. It reads a table in the same server folder, and then look for new data on an Oracle database, and if it exists, the job makes some transformations on that new data, concatenates it with the old one, and save again with a new name which includes the date of the update (and delete the old table file). Thats all.
I know that some nodes when running on KNIME Server have serious problems with knime: paths, but this is the first time something suddenly stops to work without changing the job or doing something on the server machine or KNIME installation (the last release hasn't been installed yet).
Since 2020-08-01, this is the result of running the scheduled job: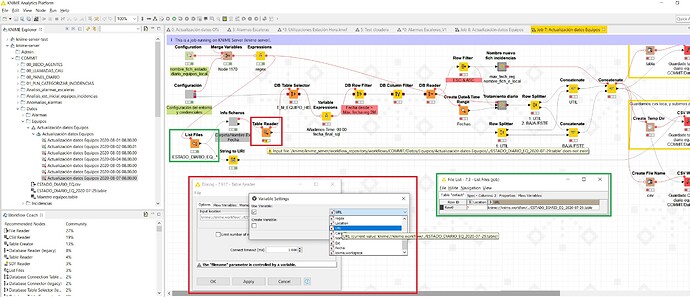 Any idea?