I installed the Extension from a locally stored zip file, not via the internet.
I was able to install it, but the next time I start KNAME, I get a "Workflow Coach loader" error.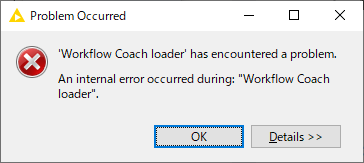 I suspect that Prefrerence's Available Sowtware Sites have a check for downloading via the internet, and if I uncheck these or remove the item itself and restart KNIME, these will Resurrected and annoying me.