hello everyone.!
Hope you are safe and healthy.
I am trying to read multiple excel files with the Excel Reader Node and got this error.

The node setting is as follows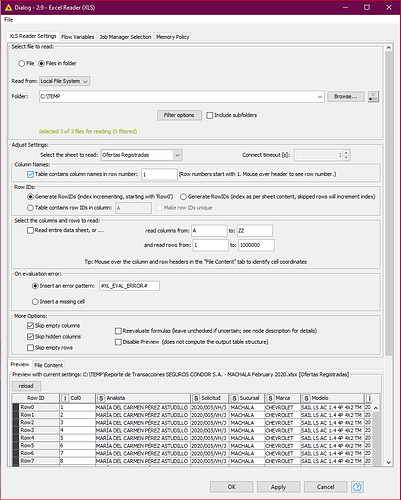 and an example of the multiple files is the next one.
Files.zip (108.4 KB)
Any help will be much appreciated.
Regards