Hi I am new on this forum. Very happy with Knime.
Usually the Excel Reader node works fine.
But this time in seems to skip parts of the text.
Excel: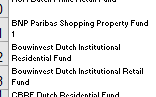 Knime:


Same file for a different period leads to no issues.
What causes this and how can this be solved?